The Layover...
before i get started this is how a pro-bro-mofo would do it...enter Anthony Bordain's NewYork layover - click to watch that sheeeit

video
...in anutshell it covers, some of the borough's, burgers booze and books worth checking out on your layover

but for mee?? well after i landed and it was straight to into brooklyn for some R&R after the 6odd hr flight/mad-dash across the continent
#jetblue
no time to check ma brainn.... i picked up my checked bags as i landed... first order of kung-fu hustle was to get a gad damn cab at a reasonable price... mofo quoted me 60bux...as a lone-non-offical-cabbie-with-benigne-blue-tooth-ear...he kept going on and on about i wasnt going to get a good price from the cab line i was in...i thought yeah well on the risk factor i dont wana have to worry about undue stress from a kansas city shuffle...soo yeah turns out offical meterd cab was just 35bux..i gave him 40 cause tip/no-bullsheeit.
new york cab ride by night... a cluster fuck of traffic coming out of JFK.... totally soaked up the 'being an a cab newyork experience' aka face glued to the window looking @ all the number plates and lights....and no we didnt go in via Manhattan like you see in the moovies..or maybe we could have but err we took an evasive route/no-fuss....with out too much spoilers here's a cab around Brooklyn in the day time
when i checked in i asked how far a pizza place was, reception bro said its a 20min walk... so i figured, fuck it, lets see if this 30mins is free-pizza thang works..... it did come in around 30mins...so wasnt really too much of a challenge for them i guess.... soo i kicked on the rest of Narcos (soo good) and crashed out.... must have been closer to 3 am...with the time difference +/- jet lag... this was gona be intresting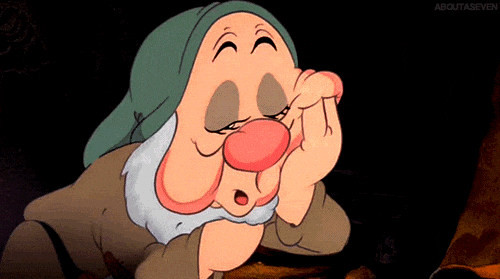 morning came...and man... i think i woke up @ 12:00...or something... it was a great sleep... ready to take on the world.... i looked up my oldschool bro from high school.... korney cleeshays aside he is an audio/video engineer/producer for musicians/music-groups in brooklyn...sheeeiit...
#selfemployednonhipster
#impossibru
#yuckie
but yeah... was hella good to catch up with him for lunch...it has been 10 years pretty much... gad daiummm...not much has changed he's still shorter than me ahahah. got a good heads up on AirB&B over there though, it can work as a great hustle for end-of-the-month-rent-asistance if you can play it/swing-it right.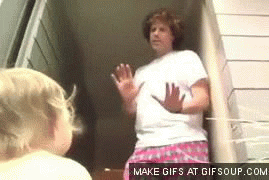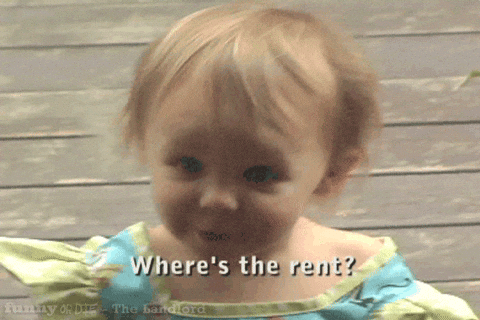 basically here in the UK you've got some extra 'business tax bracket' kaka but over there sounds like you can just rent a place say..with 2 extra rooms...and the odd/even times of the year rent out the rest via airB&B to cover what ever it costs (extra)...win win +loads of space.
lunchies in some where brooklyn.....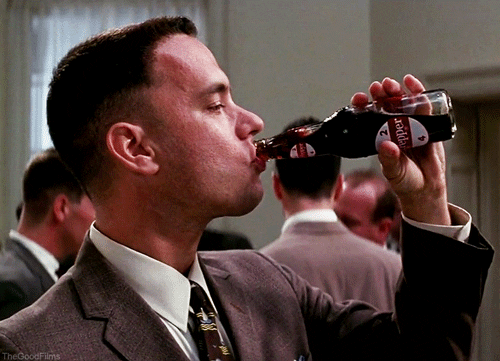 we scored food at this local place...with the hipster irony being "this place has got to be hipster if it can play this music because its so old but you'd have to have some ironic smirk if you wanted it played cause this aint even radio bro " ahaha..also the soda's were like locally brewed...names i never did dun see but yeah was one of those awesome walk/talks where you cover like "gentrification..yeah a few years back it was sketchy..but now..its safer..its a good thing" sorta dillio..wich makes complete sense tbh....
i thought hanging in brooklyn for my layover would be fun to contrast what its like where i'm @ in LondonTown..which is pretty much the Brooklyn of Londontown...aka Easst Central
#Zone2
the bigggest take aways straight up are:
dude the space over there... its laid out over a much grander/greater space/distance... feeels like here is aloot more crowded... i.e. probably not too much of a fair comparison considering the landmass...so despite east london having a likely higher HPSK (Hipsters per square kilometre) the size of the hipster domain in Brooklyn is likley bigger...aka i could count the hipster subway stop off's here in Ltown on 1 hand.. but Brooklyn hollycrapp... the subway there kind of blew my mind..its cleaner (at least the parts i went out on/to/through) its on time... but what the hell..accessibility to it..is complicated...you have to enter south to go north and enter south to go east.. multiple entries that mean differnt things on your route kind of blew my mind...id say i preffer to just "enter station X" and know that where ever i wanted to go on the color of the line coresponding to the stop i could get there..rather in NY its all like "well you can get there from here but you have to enter on the North entrance.." so for tourist-gump like my self...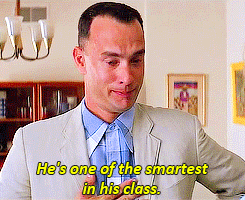 that was confusing/big-big-geography..
before i'd delve into murals and murals of histermania.... i figured something easy/see-as-much-as-convenitnly-possible route was the most fun to have for the afternoon....
#justkeepmoving
....
soo took the metro to wallstreet... and from there...got the boat to staten island...which i'm told theres jack diddly dooda there..sirsly...just one metro line...althrough i imagine if your you got the FOAD house/cars/comfort why leave? ahahaha but yeah...i grabed the free ferry... saw lady liberty (from front and back cause it went both ways yo)
...took mad photos of the skyline of wallstreet/brooklynbridge stuffs had lunch on statenisland..didnt by the tshirt but bought the salad ahaha annnd mad my way back where with the many many mannny tourists that did the same thang...like literraly... english wasnt the main language it was a ton of EU and histpanical linguistics that woke me up from kanzas for evermore ahaha.. one thing i'd heard/read about staten island..and i cant remember wher eit was..but ....there are alloot of dead bodies burried there...and i dont mean in cemetaries either...gad daiumm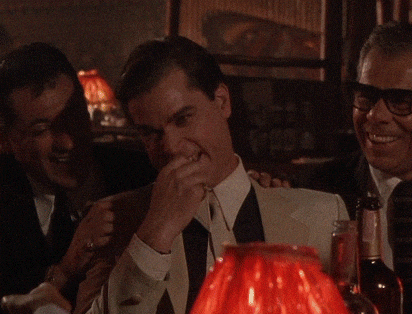 weather wise..did i mention i was missing the californian' sunn..vest weather..holyshit..it was waayyy past summer in NY...too cold.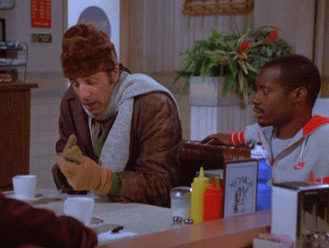 next port of call after going on a free cool boat ride..was..too run around on those hop on hop off busses...but after a starbucks sponsored bathroom break on wallstreet (goota love em!)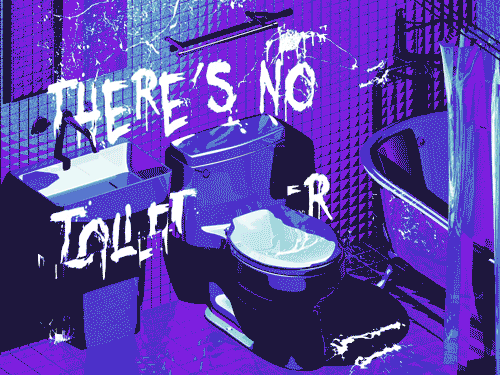 i found that the nearest hop on tour was to begin in an hrs time..but with the unplanned delay of the current buss i got a free extra tour on the last leg (turned out to be 1hr cause of traffic) that covered wallstreet and would end right where i needed to be for the next tour, which was Time Square...suweet... 2 birds with 1 stone...lets doo itt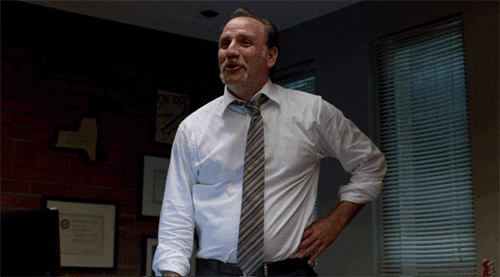 i took a ridiculous amount of photos...so i'll scatter them through out this post as contextually relevant as possibruu eg:
the NY night TIme Tour was 1.5hrs...or so...there was no traffic so it was pretty sweet smooth sailing through the lights...and as it happens it was a pretty clear night... i did almost get dicapitated on the first initial bus tour because...well before double decker busses got signed of as a good idea...traffic lights...were placed at the exact height of 6ft above the top deck of a double decker buss...so litterally... A) thank fuck i bought in surance..but wtf..i probably wouldnt have matterd if the worst came to the worst...and B) i saw the look of fear/death-approaching in the tour opperators eyes..so much so that the stoped talking... and i was like "wats wrong" ...only realising howw close i came when standing up trying to take a photo of the view behind...fucking brutal... it was really one step farther back and my head would be floating on down the river lol..gad daiumm....sirsly need to have a proper warning system for that sheit..or atleast some kind of revamp-the-traffic-lights-saftey-rule...i can say that here in the UK... we Mind the Gap but dont have to Watch Our Heads gad daiumn...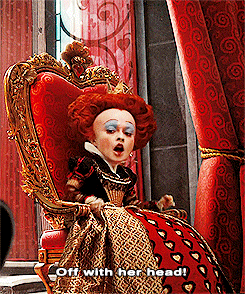 #darwinPhotographyAward
heads aside..the trip was pretty mellow..dude rambeld on about structures/arcitecture...and history of this and that.. newyork @ night..the lights were fun!! got some seet shawts of that

...it really was just cheezy trivia..basically... the elder newzealander and aussie couples ahead of me were getting hammerd on their own brew...so were total fun/cool/mellow to ad-lib with... they were able to point out Edison buildings/tesla stuff which was missed out on the tour..but what ever...the new-york-grinde/minute vibe of the older x-serviceman dude was pretty much like "i'm gona just ride this off till my retirement" ..so he was all good...loved the acent..dude litterally was like a Larry David in look/persona and hat

for what its worth i thoroughly enjoyed his character exasperation


by 9pm all was said and done...i was city-skylined-out.... next challenge..get the fakk back home.. i tried to score some healthy munchies..but was left with over done late in the day pizza or... hey isnt that a KFC..maybe they have the Double Downer..because its insane?? but nooo "we dont do that here" wtf theee most asked for but least-served....why???? i didnt even get to try score a double Gulp
the ride home got me about half way.....i got out at atlantic avenue...but that sheit is huuugee... and really didnt feel like exploring
#trialbyfire
considering by this time jetlaggg was realy starting to weigh me down...it was around 2am LA'oclock so yeah... tomorow is another day...scored a fairly decent cab back.. something like 7 bux... i gave him 10.. got out..hit the shower hit the sack.... woke up..packed all my sheiit... and got screwed on having to pay for an extra night becuase i didnt out right ask for them to hold my bags......becuase i didnt know that service even existed?? but if you ask its a courtisy for them to accept...but after i explained my siutation very clearly..they just shutupped and took ma monnayy...assholes!! ahahah
#yelp5thumbsdown

heading out on day 2 i stuck around brooklyn town... old school buddy @ lunch the day b4 recomended i check out Dumbo if im going to Williamsburg... soo i grabbed a cab, and got dropped off opposide wallstreet.. aka the other side of the river...where i got to wander and walk across many bridges that are nameless to me...exept there's this one bridge place i recall from like every police-detective film..
where they meet under the bridge in brooklin...i dont recall its name..butlitteraly the site is super picturesque/classic/postcard-film... but yeah... cool parks/promenad.... and Dumbo...waw..that is super gentrificlassique.... photoshoots going on in the streets (walked past 2) quirky resteraunt names and quaint cuit smart coffie shops...infact most of Dumbo was cuite to walk through...veryy east London Hackney/ConvertedWharehouse-stuffs... and like hackney wick..there's like zero ATM's around ahaha... amazing... scored some brunchie-salad by the water front as i wanderd past the docks... then dropped into a smirky smart hip coffie shop playing ironic 80's in the 2015....... ...next stop williamsburg... but @ my stop off at the coffie shop i got in touch with one of my awesome burrner buddies about my last day this side of the pond saying so long, fare well adue..ect ect.....annnnndddd she referd me to this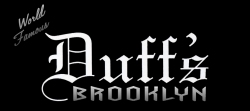 awesome heavyy metal Divebar called DUFFS...
the challenge was to meet up with one of their buddies who lived in the area.... game time... meeting a friend of a friend on a whim of win.. i'm down!
besides post vacation HappyHr was callin'... i had to get on a water-taxi (yay another boat ride)

wrong city, wrong boat..but you get the picture

and google maps my way i got off at the stopp after the williamsburg bridge.... 5 bucks got me a single ride there....fun times...and a nicer boat than the statan island big-rig...
it was another nice walk up the block behind the river side... when suddenly...mural-mania!!
i wishh i could have gone to this gig! pearljam is on the bucket list FTW!!
#grunge
awesome..soo many awesome shots...posters/colors and a general multitude of illustrative entropy.....
mission was to get to Duffs meet up with burrner buddies-buddy have a few then double back to the hotel to grab my flight off back to the cold hard brutal citeh from whence i came
#shame
...it would have been just over a month doin the wanderlust thanng...super stoked super pumped...ready to easy back into work (that never happend..i just had to get right back to work ahahah
#brual
) bbuutt... after a 20min leasurly walk...i rock up to duffs, ready to get my duff on...and ...its 4pm (but 5 oclock some where ahaha) annnnd its closed!!!! ahahaha waaattt... brutal!!!
had to ditch a meetup deeper into Brooklyn (wich was wayy off my accessible radar) so i defaulted to a cabride to say hi/bye to the old school bro (taught me some sic guitar skillz way back when)...we took a stroll through this park nearby ...yuss another cool awesome park..it was one that they have free concerts @... loads of semi steep gentle grassy greens... and along through some fountains... good times catching up with what ever/who ever is going on strong from the old school song
made it back to my hotel for 7pm...had to literally have the cab wait whilst i threw my stuff in it and headed for the airport....right on time and out of the gate right on que...airport traffic wasnt too bad..not too buisy (leaving on weekdays is that kind of win)
thats all that it...thats all of it... over 12,000 miles and well over 12,000wrds..ahaha sheeit i wrote over" 15000 on Burning-man alone

My Trip To And Through Burning Man 2015 - Part 1Burning man "Carnival of Mirrors" Theme for 2015
teh trailer:
My Burning man 101 and/or Radical Self Ridculousness!: -- i cant stress it enough..at all times during your time there you will infact be exactly where you need to be regardless of the circumstance! here's a littel video made a while back by some burning man called "oh the places you'll go" @
#TotalyNailsIt #DrZuess #WrecklessResearch
Survival @ all Costs!!! #logistics
0. pack your Go bag!!:
mine was a light over the shoulder shapless hippie bag..one strap with a basic zip..but in this i could pack my ziplocked tiolet roll+wetwipes (because porta potties dont always have them #BoomFestivalHack) hand sanetiser, extra cup for scoring freebie drinks/whateversgoing, sunglasses, sunscreen, torch annd ziplock-trashbag, gopro/DSLR ... DSLR maintenence was easy: NEVER EVER REMOVE YOUR LENSE outside of your tent its a sure fire way to dust and kill your sensor. so yeah i'd say a dozen items need to fit in your

My Trip To And Through Burning Man 2015 - Part 2Whispers in the Wind and that Cinderella-thang
day 3.... waw... breakfast...fresh as a crazy!!
beer in the morning #mustConverttoSugar #itsBeerOclockatAllTimesatBM
camper stories in the morning are hella fun, and again mental notes for whats hot and whats not plots out a pseudo-adventure in the mind-map of 'what is all this crap' #wheretobegin??? do you start half way, or get to the begining of the end of your last thought and begin-againnnn, the schedual of know/where to go? 3 2 1 annnnd post breakfast i hear there's a marathon going on on the perhiphery of the playa...i.e. the most outter path/road...have a look here @

Unofficial Map of Black Rock City for Burning Man 2015
some one said its around 50km ....which i imagine is like 2 laps around? what ever the case iz gona git ma bike and gedder-dun!!! through the playa, to the outter out

#keepontruckin
'
reasons, resources, goals, dreams, means, what ever it takes
#gedderdun